B2B Marketing Awards 2022
Global industry leader, B2B Marketing announced Intermedia Global (IMG) as the Specialist Marketing Agency of the year 2022 at the B2B Marketing Awards in London on November 16th. This is the second time that IMG has been handed an agency of the year title.
IMG topped ten other candidates in the category and the rigorous, two-stage process with final judging by a team of five independent, external senior client-side marketers who brought their diverse expertise along with them during the decision process. The B2B Marketing award recognises agencies that have a particular specialism relating to a specific technique or channel and aligns to either digital, ABM, communications, vertical sector or brand.
The award highlights our projects with clients such as Adecco, RAC, Shell, Zebra Technologies and more, initiatives that help attract, nurture and keep talented staff, help support our community and our full strategic service that delivers growth by enabling data, technology and campaigns that support customers in their end-to-end marketing journey.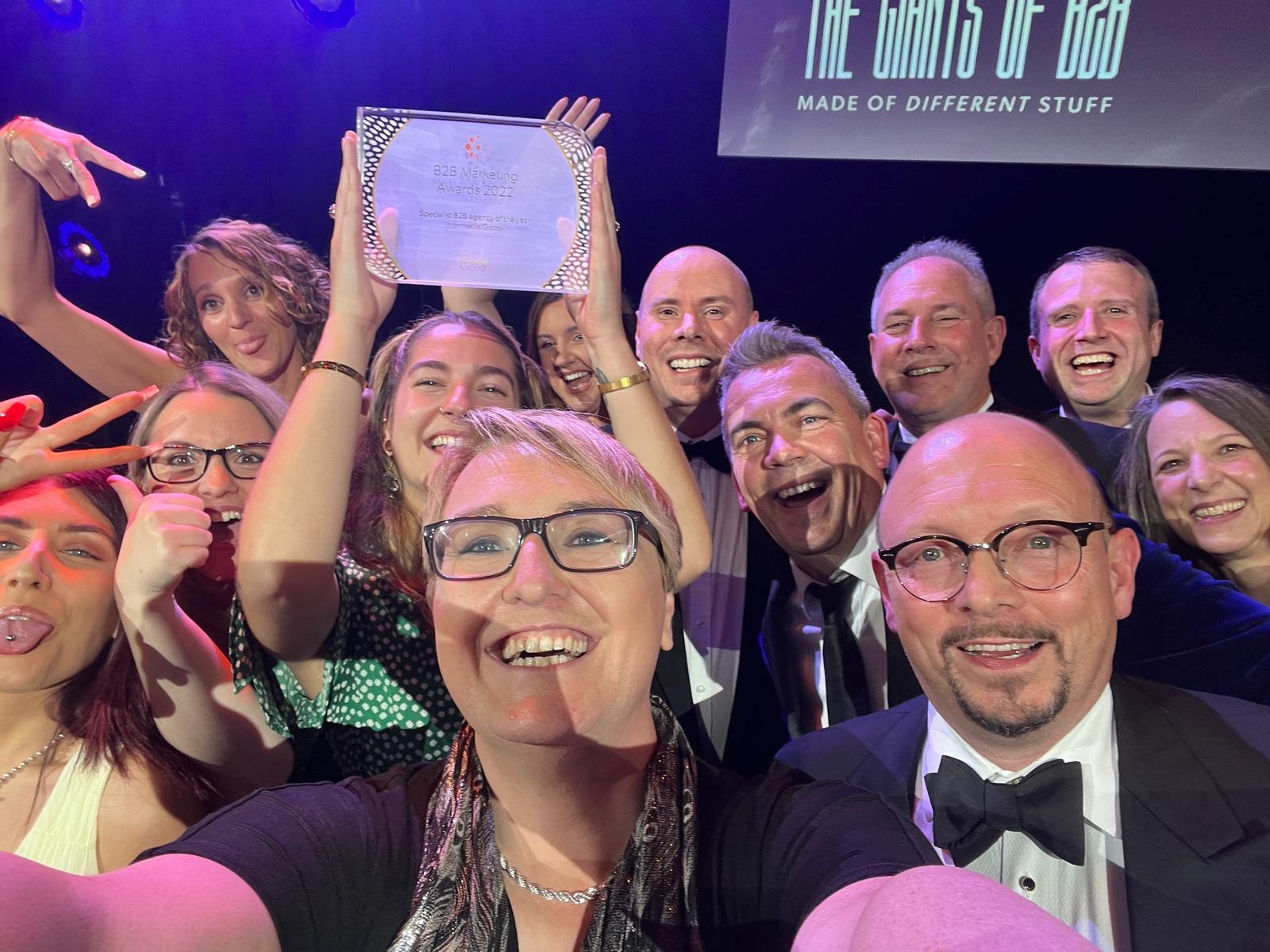 "Winning Specialist Agency is a proud moment for us at IMG as it recognises the hard work and successes of our team," said IMG's Chair Neil McCarthy. "It indicates how we go beyond for our clients and encourage and develop our team to build an agency that delivers world-class results from a world-class team."
Karla Wentworth, IMG's COO added, "Being recognised for the award was enough for me, but to win means so much more. It proves that with the help, advice and support from our team of experts and people outside of the business we can make the best decisions for our clients."
This award is the latest we have received, as part of our ongoing mission to help drive growth for all of our client organisations, by utilising a blend of technology, data and campaigns.