What is marketing operations and who are MOps professionals?
What is marketing operations and who are MOps professionals?
Marketing operations (MOps) have shifted in a few ways in the past couple of years. Whether you've heard of the 'Great Resignation' [1] or not, you've likely been affected without knowing. Yet another post-pandemic influence impacted and transformed B2B businesses as you know.
The phenomenon saw a large number of skilled professionals leaving their jobs, either to pursue new opportunities or take a break from work.
Why is this relevant to marketing operations?
Marketing functions re-evaluated their operations to attract new talent and retain existing employees. With so many businesses vying for employees, the competition is fierce. Creating a positive work environment that supports a healthy work-life balance, hybrid work and forward-thinking philosophies [2] has become a priority.
By focusing on people, processes and supporting technology, marketing operations teams support improvements to the work environment, and as a result, more than 80% of companies have a dedicated team, up from 65% in 2021 [3].
Let's revisit marketing operations, from what it is, to who the teams involved are.
What is marketing operations?
This can be a difficult question to answer because there isn't an exact definition. There's no wonder why people ask it so often.
Marketing operations are the people, processes and technology that operates behind the scenes of your marketing function. Driving efficiencies, effectiveness and engagement. It's the start and end of your marketing journey and the glue that binds your go-to-market execution to your strategy.
Some believe that MOps is the technology side. Others think it's administration, supplier management, paperwork trails, driving efficiency through process, insights, analytics or reporting.
It's all of that. I believe that 80% of marketing is made up of operational tasks. All the way through that list and right into your strategy. The other 20% is your creative strategy.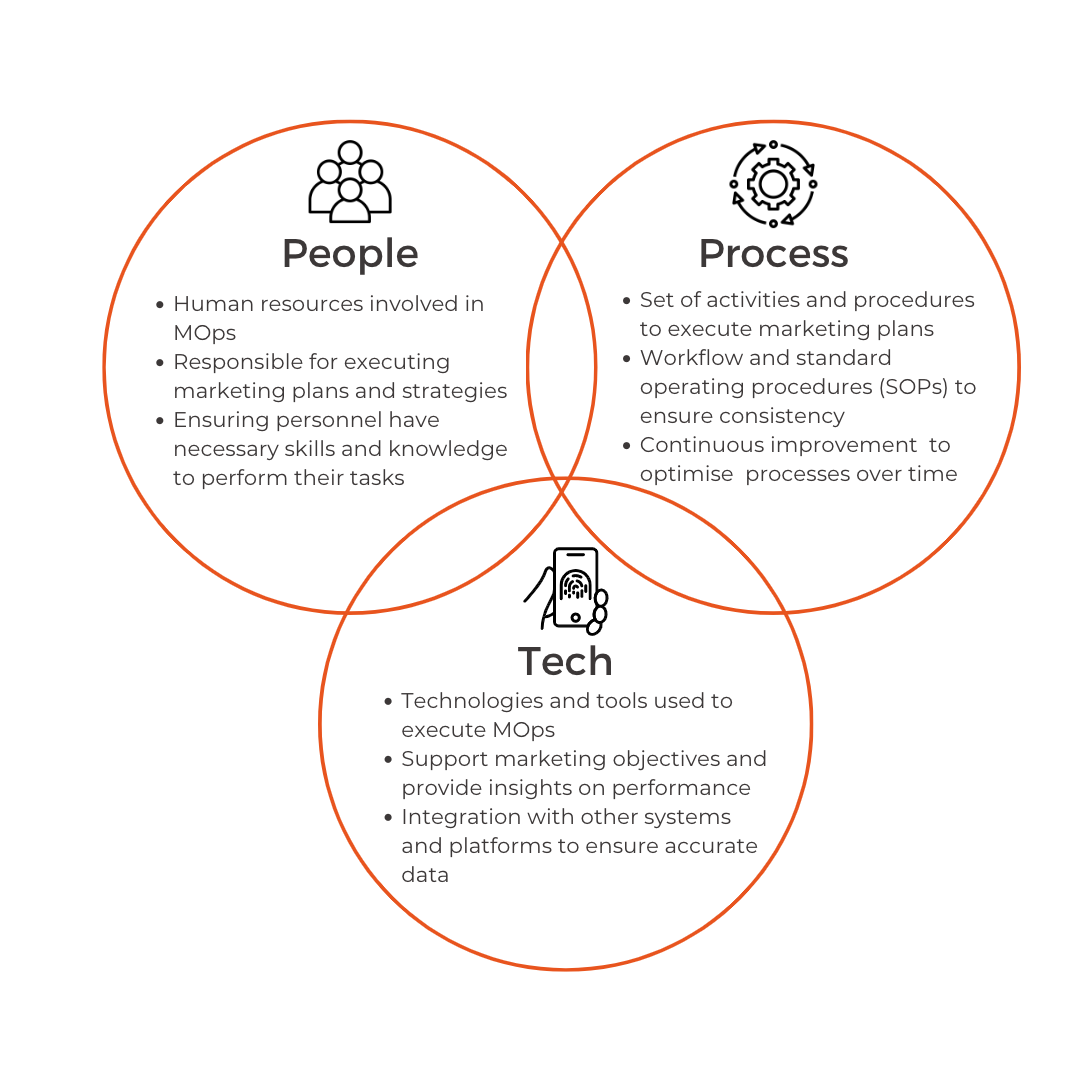 At its core, marketing operations is responsible for ensuring that marketing is executed in a way that improves productivity, achieves desired results and aligns with the wider strategy.
Who are the marketing operations professionals?
Marketing is a gamble. There isn't one of us that knows exactly what's going to happen when we launch a campaign. Even with the best data and insights in the world.
Though some clever players understand where to place their bets. They've watched the market, considered stats and provided analysis of what they're putting their money on.
The players and their roles:
MOps manager: Oversees marketing team operations and monitors performance.
Marketing automation specialist: Manages automated marketing campaigns and measures performance.
Marketing analytics manager: Analyses marketing data to optimise campaigns and increases their impact.
MOps analyst: Collects and analyses marketing data to provide insights and recommendations.
Digital MOps manager: Manages digital marketing operations, including website, SEO, social media, and online advertising.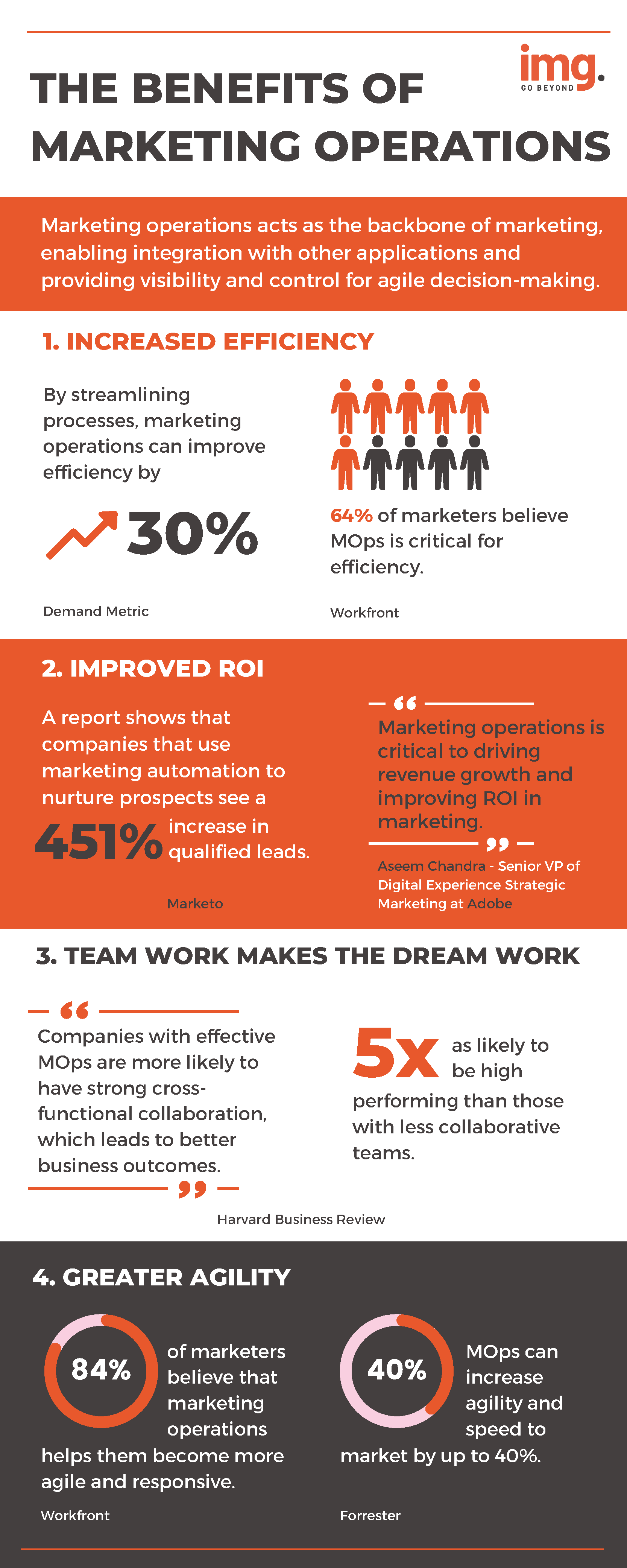 Marketing operations is responsible for executing marketing activities efficiently and effectively. More and more companies are creating dedicated MOps teams, so understanding the fundamentals and roles involved is crucial for creating a healthy work environment that attracts and retains talent.
Stay informed and refresh your knowledge as MOps continues to evolve.